COMMUNITY EMPOWERMENT
Energyfolks is a not-for-profit organization that aims to connect energy students & professionals from around the world. They provide backend support to help affiliates manage membership, facilitate discussion, post jobs, & promote events.
This project was designed by Sarah Lin, Tela Chang, & Jared Klein.
Role // Recreate flows for the discussion board, job board, and events page. Create a new look and feel of the homepage and restructure content that better conveys what Energyfolks is.
Tools // Adobe Illustrator, Adobe Photoshop, Balsamiq, Omnigraffle, InVision and InDesign
fLOW BOARD
We looked at industry standards of similar websites for each section (e.g. LinkedIn, Glassdoor for job postings; Google Calendar, Facebook for event creation) and created a board to visually present their flows.

This helped us learn the industry standards for each of the three sections. We pulled features that competitors had and used them in a card sort for users to categorize and help us learn what was necessary.
USER RESearch
Part of our objective was to restructure EnergyFolks' content in a way that new users could understand. Our team and users brainstormed by sketching out ways to communicate that EnergyFolks provides backend support and builds community.

This helped us later construct the 'About Us' section of EnergyFolks' homepage. We were able to see what verbiage users found confusing and iterate based on their feedback.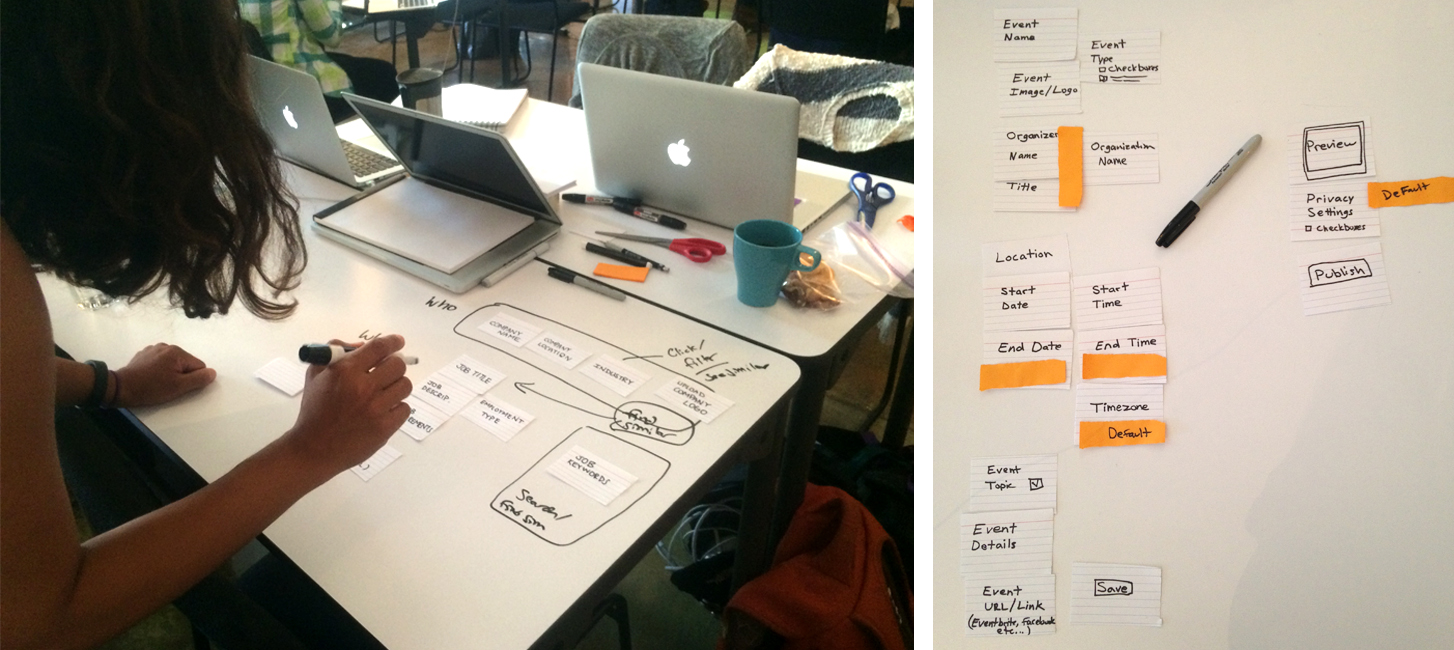 A card sort lets users organize information in a way that made the most sense to them.
USER PERSONAS
We created 3 personas to tell 3 flows: creating a forum post, creating an event, and posting a job. Click through and meet Charlie, Amy, and Daniel.